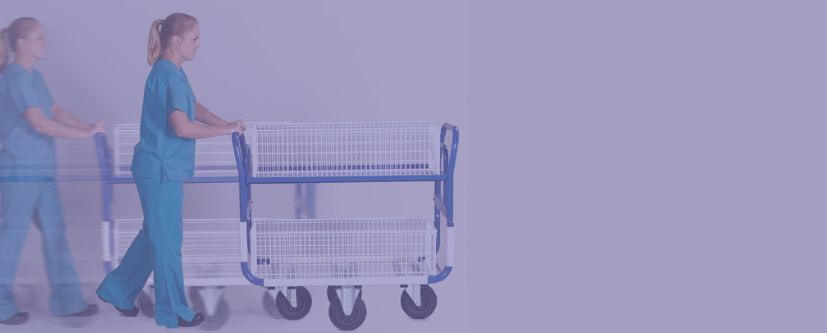 How to Increase Efficiency and Speed Up Workflow with Envosort
Are you looking for a transportation trolley that is multi-purpose so you can get items such as mail, medical records, equipment and more from A to B easily and efficiently?  If so then take a look at our range of Envosort trolleys. Envosort have been creating mail room and storage solutions for over 50 years and here is how the expertise they put into their products could help you:
Flexible Storage Capacity
Trolleys come with hook on baskets so they can be easily added or removed to suit the size of what you are carrying. The Senior and Minor trolleys feature a steel sheet base so bulky items can be transported without the need to fit into the constraints of a basket. Additional baskets can also be bought for GT trolleys and lockable versions are also available for GT2 and GT3.
Find the Right Size Trolley for Your Space
Each trolley type comes in different sizes to suit different working areas. If you need a more compact trolley with great manoeuvrability for small spaces then take a look at the Minor Trolley or GT1 Trolley. For larger spaces, the Senior, GT2 and GT3 are great options.
Optional Accessories That Improve Organisation and Efficiency
Each trolley is compatible with some really useful accessories that make them ideal for healthcare environments. Looking to use the trolley to transport documents? Keep them organised with concertina file packs that keep documents upright and organised into sections so a filing system can be created. Label slots feature above each divider for quick navigation. Storing sensitive information? Lockable baskets are here to keep your items secure and avoid the risk of access from anyone unauthorised. Take a look at the webpage of each trolley for a full list of compatible accessories.
Finally, each Envosort trolley comes with a five-year warranty so you can have peace of mind when ordering. See the transportation trolley range here.