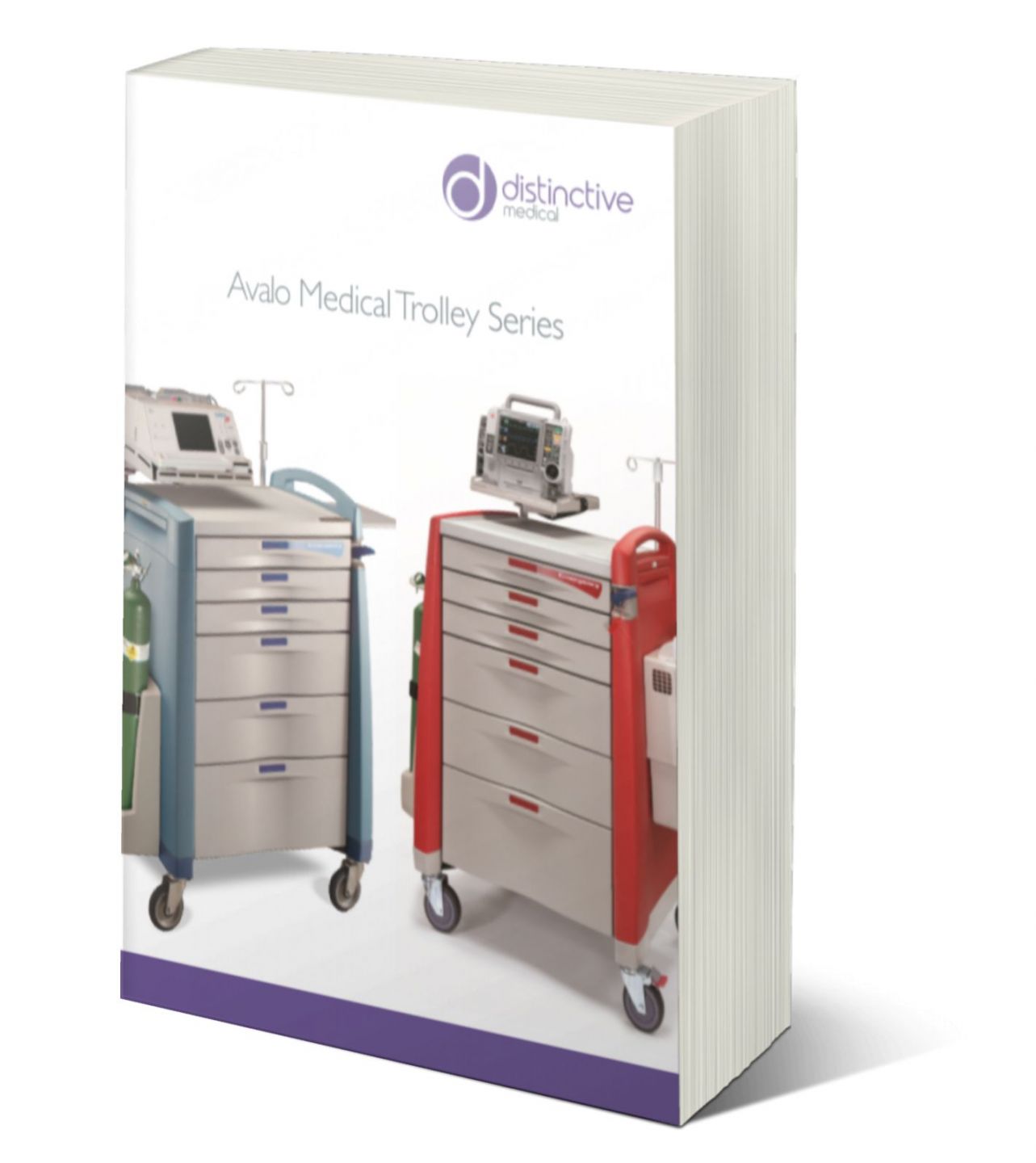 Avalo Medical Trolley Series
Download the brochure here.
The Avalo Medical Series is an innovative range of medical trolleys that have been designed to meet the unique demands of different hospital departments.
The brochure takes you through each procedure cart we offer from the Avalo range. Allowing you to see for yourself why this brand is one of the most acclaimed in its industry.
Each Avalo medical trolley has been constructed with a wider steel base that ensures greater protection against the trolley tipping. All outer layers are made from a strong HDPE polymer plastic that provides greater impact resistance and can withstand regular decontamination from the strongest of cleaners.
All Avalo trolleys are built modular so it can be reconfigured as often as your department's needs for it changes. With a whole list of accessories to choose from you can really create a trolley bespoke to your needs.
Even the appearance of the trolley is up to you – with nine colour options that can be mixed and matched to suit any colour coding systems. We also have our own Artwork and Printing team that can create custom labels that can be applied to trolleys.
We ultimately show our confidence in the strength and durability of Avalo medical trolleys with the coverage of a 12-year warranty.
Discover the range…