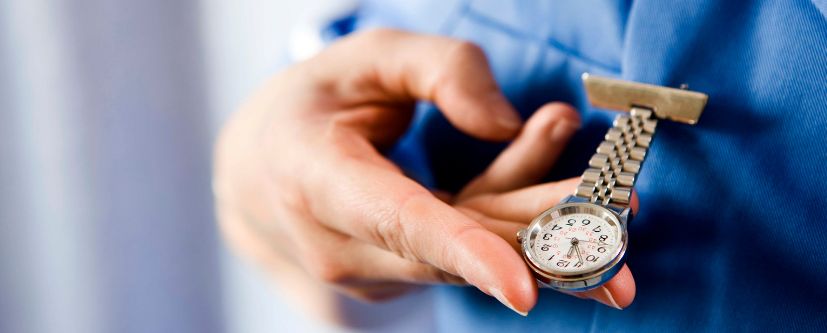 How to treat sepsis faster
The sepsis six was devised by The UK Sepsis Trust back in 2006. Since then the understanding of this condition has grown extensively not only with clinicians but the public too.
With more recent awareness such as The UK Sepsis Trust's could it be sepsis? campaign this illness is now at the forefront of lots of people's minds. Yet still, sepsis kills five people every hour in the UK.
Death from sepsis can be avoidable if it is caught early so it's now been recognised that it's time to change. NHS England has been working with the Royal College of Physicians and the UK Sepsis Trust to create a set of guidelines to cut the number of deaths from sepsis. One of the main focuses of their work is to ensure the speed of treatment. The guidelines state that a senior doctor must respond with treatment within one hour of notification that there is a patient who is suspected to have sepsis. This reinforces the importance of dealing with sepsis quickly. So, what can we do to help speed up the treatment process?
We offer three sepsis storage solutions that follow the sepsis six process allowing for all drugs and equipment to be kept together in one place. This means everything is ready to treat the patient saving what can be precious amounts of time.
Featuring five labelled drawers following each stage of the Sepsis Six. This trolley has the ability to store drugs and equipment for multiple uses. Just by having this trolley in a visible area on a ward can increase the familiarity of the process with staff and can assure patients.
This reusable bag is made from a wipe-clean, easy to decontaminate material. The bag has removable dividers that makeup six sections to store what is needed for each stage of the sepsis six. This bag is designed to hold the drugs and equipment needed for one treatment. A clear pocket on the back of the bag can display information including guidelines. The size of this bag means it can easily fit into lockable cupboards. The zip of this bag can also be locked into place with a tamper evident seal.
Designed with the insights from healthcare professionals in mind the sepsis box is our most popular sepsis storage solution. The box is tamper evident and includes a handle for easy transportation and is completely red so can be easily identified. The box can be customised with labels to suit your own needs and procedures.
To find out more on how our sepsis storage solutions can help ensure your hospital is up to speed contact our customer service team today.